Privacy Policy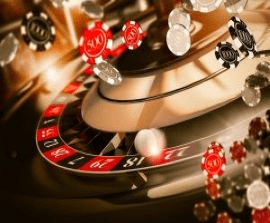 In the course of using our site, we might collect some information to improve our services. We take the privacy of such information of users seriously.
Here, we illustrate the measures we undertake to protect the information and data you may provide to us.
Scope of this Privacy Policy
This policy only applies to our actions and actions of users of this site and not any third parties even if they might be featured here.
Data Collection and Security
We collect the following information when you use our website.
Contact information such as email
Data from surveys and competitions
Data collected automatically including website IP address, traffic data, web browser type, and operating system and other such interaction data
We have GDPR compliant third parties handling all data and we don't store your information on our database for security.
Disclosure of Information
At no time shall we share, trade, disclose or transfer your personal data unless otherwise stated in the terms and conditions, cookies policy, or this privacy policy.
Cookies Policy
We may place cookies on your computer to access information that will help us personalize our services and offer a better user experience. All cookies are chosen carefully to guarantee your privacy is protected and respected at all times. You can enable or disable cookies in your internet browser at any time.
This policy statement is liable to changes, and we shall endeavor to notify and inform all the users about such changes.