Disclaimer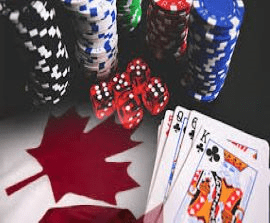 Canada No Deposit Casino is your first stop for the most reliable information on no deposit casino bonuses. We have created this disclaimer to help you understand our services better and to make the best use of our website.
We advise all visitors to the site to always read this disclaimer thoroughly to know what to expect of us and understand the way we work.
In General
All content provided on www.canadanodeposits.com is for the sole purposes of entertainment and research. We do not offer casino games for you to play either for fun or real money.
Information on this site is offered as-is. While we feature bonuses from different casinos, we are in no way responsible for your playing or depositing money at any of these casinos. Playing at any of these online casinos is always at your own risk.
We advise users to play safely and adhere to responsible gambling offered by different casinos to avoid addiction.
Users' Responsibility
We do not warranty any information about third-party companies or websites featured herein. When you choose to use a bonus featured on the www.canadanodeposits.com, you are responsible for playing at the casino.
We advise you to check the legality of online casinos in your jurisdiction before using our services.
Liability
User acknowledges that we cannot be held responsible, nor can we accept blame for any liability that you may incur when playing at online or offline casinos. We cannot also be held liable for any loss incurred when using casino bonuses or any gambling addiction.